UO's Private Science Cloud>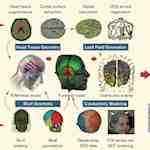 Eugene and clouds—they go together like Ducks and touchdowns. It is perhaps fitting, then, that computer and information science professor Allen Malony is leading a team that will install a UO cloud computing system in late spring 2012.
The project will be funded by a $1.97 million National Science Foundation grant awarded under the American Recovery and Reinvestment Act of 2009.
Cloud computing—shared resources and software stored on central servers that users access via the Internet—is designed to improve users' productivity while providing all their computing needs. The UO cloud, called ACISS (Applied Computational Instrument for Scientific Synthesis), will enable scientists to access via a web browser the computational and storage resources needed for their work.
For more, see UO's Private Science Cloud at the College of Arts & Sciences web site.