Professor Zena Ariola to Spend Sabbatical Year in Paris at INRIA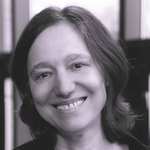 Professor Zena Ariola will spend the 2012-13 academic year on sabbatical at INRIA, Institut national de recherche en informatique et en automatique. Prof. Ariola will be working with Pierre Louis Curien and Alexis Saurin, both from the Laboratory of Proofs, Programs, and Systems at Centre National de la Recherche Scientifique; Hugo Herbelin (INRIA); and Silvia Ghilezan (University of Novi Sad, Serbia).
The research addressed by this group focuses on establishing a foundation for languages with computational effects that includes high level abstract models as well as low level models which capture intensional features of execution. This work will enhance our understanding of how to design languages with effects and with multiple evaluation strategies which cooperate in an unbiased way. The formalization of both the language and the abstract machine is a necessary step toward the use of proof assistants such as Coq to conduct proofs of correctness of compilation and execution.
Curien, Saurin, Herbelin, and Ghilezan have visited the CIS department to present colloquia and to teach intensive short courses to our graduate students. Dr. Herbelin was a Visiting Faculty and taught CIS 624.
Prof. Ariola's research is in the areas of programming languages, term rewriting systems, and lambda-calculus logic. She is the founder of the Oregon Programming Languages Summer School, held annually in Eugene, and taught by internationally recognized researchers in programming languages and formal reasoning.