David Atkins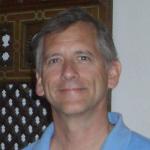 Adjunct Associate Professor
Department of Computer and Information Science
University of Oregon
Summary
Education

BS, 1972, College of Wooster, Ohio
PhD, 1979, Kansas

Research
Areas

Programming Languages
Compilers
Version Management
Biography
David Atkins earned his Ph.D. in 1979, and his M.A. in 1976 from the University of Kansas. Both degrees are in Mathematics and his Ph.D. thesis was in ring theory. His was a math major at the College of Wooster in Ohio and earned his B.A. there in 1972. Dr. Atkins worked in software research and development at Bell Laboratories from 1979 to 2001 (with a few years off teaching technology seminars). Since then, he has been an adjunct faculty member in Computer and Information Sciences at the University of Oregon. He spent the 2004-2005 academic year in Egypt on the Computer Science faculty at the American University in Cairo.
During his career at Bell Laboratories (under the Bell system, AT&T, and eventually Lucent Technologies), Dr. Atkins worked in a variety of software engineering areas, including software visualization, distributed software development, and domain specific languages. His major contribution was in version management, and the version sensitive editor of which he was the major developer is probably still in use at Bell Labs (now part of Alcatel-Lucent).
Research Interests
Dr. Atkins' research has focused on various software engineering tools. His pet interest is the value of version history in the software development process, even though revision systems are generally perceived by developers as impediments to work rather than useful sources of information. As adjunct faculty at the University of Oregon, these days Dr. Atkins is mostly concerned with teaching.