Software Engineering in Practice
The "Software Engineering in Practice" Track at ICSE 2009 is a two-day track dedicated to the software practitioner, with presentation primarily form software practitioners or on issues close to industrial practice.
This track includes experience reports from practitioners on new advances in software engineering methods, practices or tools. The presentations are on a variety of topics relevant to the practitioner and are given in a well-structured way so that you can see how they apply would apply to your own area.
The track consists of peer-reviewed presentations and two invited speakers. Many of these presentations are from well-known companies or organizations or joint work between academia and industrial organizations.
We are proud to announce our two invited speakers: Steve McConnell, who will be the opening keynote of ICSE (and this track) and Andrew Brownsword, Chief Architect of Electronic Arts (a company known for developing state-of-the-art electronic games).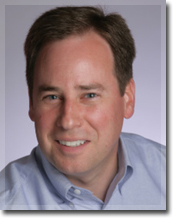 Steve McConnell Keynote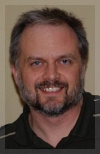 Andrew Brownsword's invited talk on Reflecting On Development Processes in the Video Game Industry

Biography: Andrew Brownsword is Chief Architect, EA BlackBox. Joining Electronic Arts in 1990 he was responsible for core runtime libraries and tools to support multi-platform game development throughout the rapidly growing studio. This work included 2D/3D graphics software, communications, asynchronous systems, authoring tools, early 3D hardware drivers, and platform support for multiple platforms. In 1998 Andrew joined the Need For Speed franchise team to lead the transition from C to C++ and to object-oriented data-driven design. Andrew was responsible for key components and architecture, delivered on multiple platforms. In 2004 he transitioned to the new EA BlackBox studio in downtown Vancouver and has been leading an internal shared technology team. As part of this role he has been guiding the transition to the highly concurrent next generation PlayStation3, XBox360 and PC platforms. Andrew has a B.Sc. in Computing Science from UBC.
Abstract: In the past thirty years consumer video game hardware has progressed from simple 8-bit processors, some dedicated display logic and a few kilobytes of memory to high clock rate multi-core processors coupled with a programmable graphics unit, large memories, high capacity optical and fixed drives, network interfaces, high definition audio/video output, and sophisticated user input devices. With this tremendous increase in capability has come a corresponding increase in the sophistication of video games, broadening their market appeal from a niche into a business that rivals Hollywood. The need to create products of this complexity has driven project team sizes from a couple of hackers in a basement to multi-disciplinary teams often numbering well over a hundred. Allowing project teams of this size to function effectively and deliver products on a manageable schedule has driven the evolution of software and content authoring practices and processes within the games industry. This evolution has drawn on experiences, concepts and tools from the software development industry at large, integrating them into the unique environment of video game development. This talk will provide an overview of some of these processes and best practices, as well as the key challenges in the creation of hit titles such as Skate and Need For Speed.