2010 Update
Information on current and past contests can be found on the SCORE homepage
Student Contest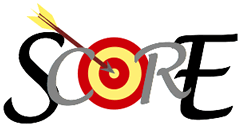 ICSE 2009 in Vancouver will see the first finals of the SCORE Software Engineering Contest. Teams from all over the world will compete in a competition that is open to students from undergraduate to master's level. Each team will develop a system chosen from a list and monitored by a committee member. The final deliverable is a report and accompanying system. Evaluation will be based on the quality of all aspects of the software engineering process followed, as well as the outcome.
In order to accommodate all academic calendars, the 2009 SCORE Contest will run from December 2007 to January 2009 with project selection ending in November 2008 and project submission starting in February 2008. Up to 10 finalist teams will be announced in April 2009 to attend ICSE in Vancouver, May 16-24.
The SCORE Contest is aimed at promoting and fostering software engineering in universities worldwide. The committee consists of members of industry and academia. Each participating team will benefit from the experience of one member, and from being part of an exciting new venture.
Check out the
SCORE homepage
for more information.