Women in Computer Science Group Focuses on Fostering Connections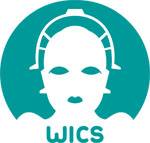 This year the CIS department's Women in Computer Science (WICS) group will focus on fostering connections, both outside and inside the department.  
Project HATCH, our popular K-8 outreach program, will be returning for another year, beginning Winter Term. In the past Project HATCH taught Scratch programming to middle and elementary students in Springfield.  Kiki Prottsman is our faculty liaison to the Springfield School District. WICS will offer volunteer training workshops to help volunteers become comfortable with the technology and also to educate volunteers about working with students in a variety of age groups.
WICS will also be teaching a session of Mad Duck Science, a middle school extracurricular STEM education program hosted by members of the UO Chemistry and Physics departments.  Prof. Kevin Butler is the faculty liaison for this effort and WICS is looking forward to partnering with other departments to offer a great CS introduction for middle school students.
Within the department WICS is building closer ties with the ACM, and will host several joint workshops.  Our first topic will be a hardware demonstration by David Ross, our Chief of Social Media, who will dismantle and demystify several defunct desktop computers.
Last year WICS applied for official recognition as an ASUO organization.   WICS is excited about the potential of becoming officially recognized by the student union, however our acceptance is not guaranteed.  Once we learn of our hearing date WICS will be working to rally supporters to attend!
Other WICS events will include a Registration Party when DuckWeb registration opens, to encourage students to come and share advice about classes; and Friday afternoon movies, coordinated by our Vice President Hannah Pruse.
The WICS website is www.cs.uoregon.edu/groups/wics.  Our meetings are Mondays, 11:00 a.m. in the undergraduate student lounge, room 127. Students can join the WICS mailing list by emailing Cheri or by contacting WICS President Emily Schwarz.